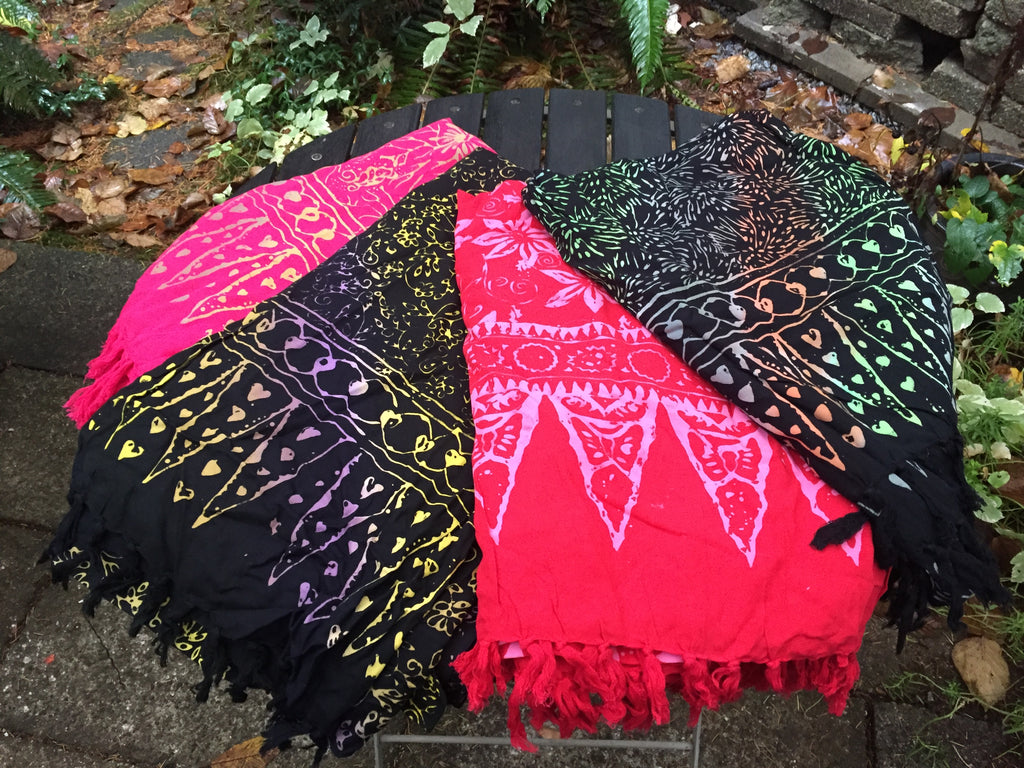 Sarongs - Indonesia
$22.00 $27.00
Sarongs
Beautiful women's sarongs, made with 100% rayon (a wood fibre) in Indonesia. 64" long x 46" wide. Also nice as a tablecloth, drapery, pillowcases or fabric for any other ideas.
So many ways to wear a sarong - here's a quick video 10 ways to wear a sarong
    Global Crafts, Indonesia
Global Crafts curates 2,000+ socially responsible products from artisan groups in over 20 countries. FTF member.